Hey all! Halloween is so close and for that reason our lovely friends over at The Broke and the Bookish have given us the theme for Top Ten Tuesday as Halloween! Unfortunately, their help stops there and I scrambled for weeks trying to figure out a list I could make given that I don't read a lot in the genre of horror, mystery, or fantasy. So, I'm making a TBR for this week. A TBR that is made up entirely of dark fantasy, horror, and mystery books. Without further ado away we go!
Halloween TBR
1) Miss Peregrine's Home for Peculiar Children by Ransom Riggs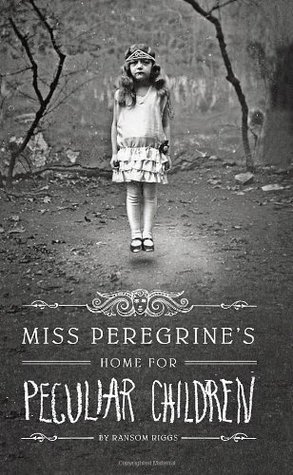 A mysterious island. An abandoned orphanage. A strange collection of curious photographs.
A horrific family tragedy sets sixteen-year-old Jacob journeying to a remote island off the coast of Wales, where he discovers the crumbling ruins of Miss Peregrine's Home for Peculiar Children. As Jacob explores its abandoned bedrooms and hallways, it becomes clear that the children were more than just peculiar. They may have been dangerous. They may have been quarantined on a deserted island for good reason. And somehow—impossible though it seems—they may still be alive.
A spine-tingling fantasy illustrated with haunting vintage photography, Miss Peregrine's Home for Peculiar Children will delight adults, teens, and anyone who relishes an advenure in the shadows.

2) Dracula by Bram Stoker

A rich selection of background and source materials is provided in three areas: Contexts includes probable inspirations for Dracula in the earlier works of James Malcolm Rymer and Emily Gerard. Also included are a discussion of Stoker's working notes for the novel and "Dracula's Guest," the original opening chapter to Dracula. Reviews and Reactions reprints five early reviews of the novel. "Dramatic and Film Variations" focuses on theater and film adaptations of Dracula, two indications of the novel's unwavering appeal. David J. Skal, Gregory A. Waller, and Nina Auerbach offer their varied perspectives. Checklists of both dramatic and film adaptations are included.
Criticism collects seven theoretical interpretations of Dracula by Phyllis A. Roth, Carol A. Senf, Franco Moretti, Christopher Craft, Bram Dijsktra, Stephen D. Arata, and Talia Schaffer.
3) Frankenstein by Mary Shelley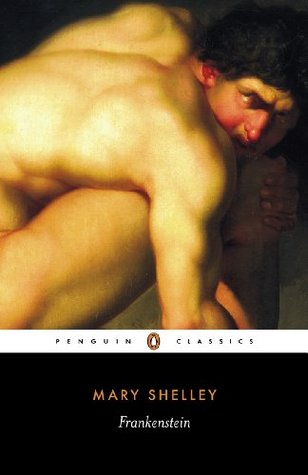 Mary Shelley began writing Frankenstein when she was only eighteen. At once a Gothic thriller, a passionate romance, and a cautionary tale about the dangers of science, Frankenstein tells the story of committed science student Victor Frankenstein. Obsessed with discovering the cause of generation and life and bestowing animation upon lifeless matter, Frankenstein assembles a human being from stolen body parts but; upon bringing it to life, he recoils in horror at the creature's hideousness. Tormented by isolation and loneliness, the once-innocent creature turns to evil and unleashes a campaign of murderous revenge against his creator, Frankenstein.
Frankenstein, an instant bestseller and an important ancestor of both the horror and science fiction genres, not only tells a terrifying story, but also raises profound, disturbing questions about the very nature of life and the place of humankind within the cosmos: What does it mean to be human? What responsibilities do we have to each other? How far can we go in tampering with Nature? In our age, filled with news of organ donation genetic engineering, and bio-terrorism, these questions are more relevant than ever.
4) The Strange Case of Dr. Jekyll & Mr. Hyde by Robert Louis Stevenson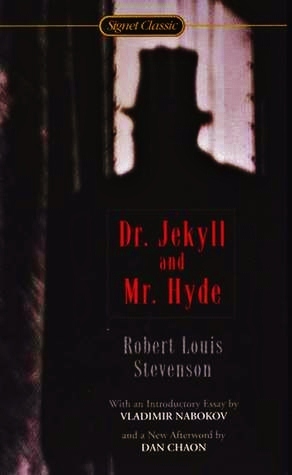 Mr Utterson cannot believe that his kind and loyal companion Dr Jekyll and the cruel and villainous Mr Hyde are friends. He is determined to discover more about their unusual relationship. However, the deeper he digs the more perplexed he is by the facts and events that unfold. Will Utterson ever uncover the truth? Carefully retold in clear contemporary language, and presented with stunning illustrations, these favourite horror classics will capture the hearts and imagination of young readers.
5) Anna Dressed in Blood by Kendare Blake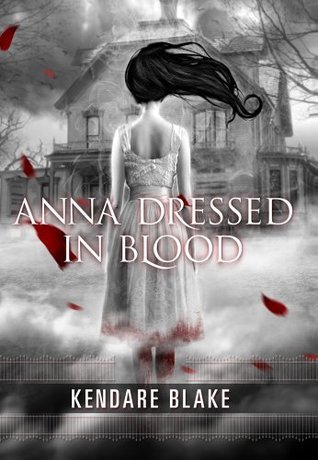 Cas Lowood has inherited an unusual vocation: He kills the dead.
So did his father before him, until he was gruesomely murdered by a ghost he sought to kill. Now, armed with his father's mysterious and deadly athame, Cas travels the country with his kitchen-witch mother and their spirit-sniffing cat. They follow legends and local lore, destroy the murderous dead, and keep pesky things like the future and friends at bay.
Searching for a ghost the locals call Anna Dressed in Blood, Cas expects the usual: track, hunt, kill. What he finds instead is a girl entangled in curses and rage, a ghost like he's never faced before. She still wears the dress she wore on the day of her brutal murder in 1958: once white, now stained red and dripping with blood. Since her death, Anna has killed any and every person who has dared to step into the deserted Victorian she used to call home.
Yet she spares Cas's life.
6) Ashes by Ilsa J. Bick

It could happen tomorrow . . .
An electromagnetic pulse flashes across the sky, destroying every electronic device, wiping out every computerized system, and killing billions.
Alex hiked into the woods to say good-bye to her dead parents and her personal demons. Now desperate to find out what happened after the pulse crushes her to the ground, Alex meets up with Tom—a young soldier—and Ellie, a girl whose grandfather was killed by the EMP.
For this improvised family and the others who are spared, it's now a question of who can be trusted and who is no longer human.
Author Ilsa J. Bick crafts a terrifying and thrilling post-apocalyptic novel about a world that could become ours at any moment, where those left standing must learn what it means not just to survive, but to live amidst the devastation.
7) Alice in Zombieland by Gena Showalter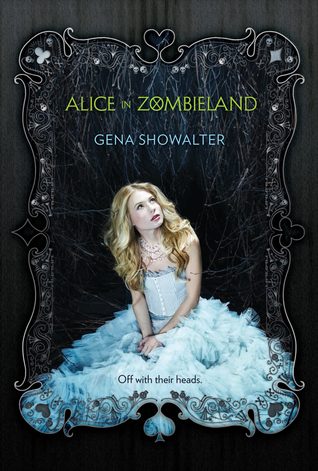 She won't rest until she's sent every walking corpse back to its grave. Forever.
Had anyone told Alice Bell that her entire life would change course between one heartbeat and the next, she would have laughed. But that's all it takes. One heartbeat. A blink, a breath, a second, and everything she knew and loved was gone.
Her father was right. The monsters are real.
To avenge her family, Ali must learn to fight the undead. To survive, she must learn to trust the baddest of the bad boys, Cole Holland. But Cole has secrets of his own, and if Ali isn't careful, those secrets might just prove to be more dangerous than the zombies.
8) Nightfall by Jake Halpern & Peter Kujawinski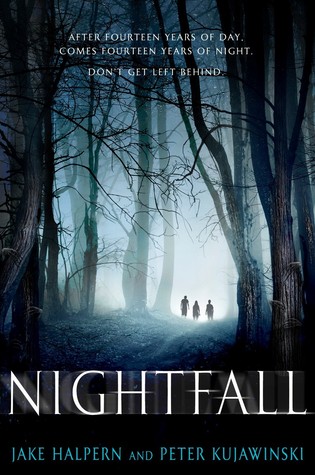 The dark will bring your worst nightmares to light, in this gripping and eerie survival story, perfect for fans of James Dashner and Neil Gaiman.
On Marin's island, sunrise doesn't come every twenty-four hours—it comes every twenty-eight years. Now the sun is just a sliver of light on the horizon. The weather is turning cold and the shadows are growing long.
Because sunset triggers the tide to roll out hundreds of miles, the islanders are frantically preparing to sail south, where they will wait out the long Night.
Marin and her twin brother, Kana, help their anxious parents ready the house for departure. Locks must be taken off doors. Furniture must be arranged. Tables must be set. The rituals are puzzling—bizarre, even—but none of the adults in town will discuss why it has to be done this way.
Just as the ships are about to sail, a teenage boy goes missing—the twins' friend Line. Marin and  Kana are the only ones who know the truth about where Line's gone, and the only way to rescue him is by doing it themselves. But Night is falling. Their island is changing.
And it may already be too late.

9) A Madness So Discrete by Mindy McGinnis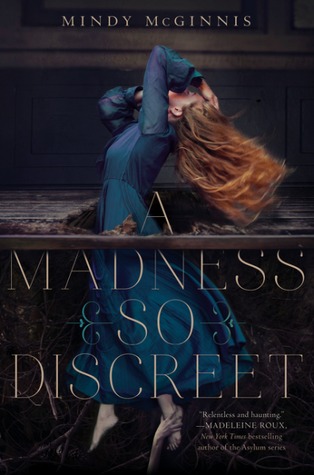 Grace Mae knows madness.
She keeps it locked away, along with her voice, trapped deep inside a brilliant mind that cannot forget horrific family secrets. Those secrets, along with the bulge in her belly, land her in a Boston insane asylum.
When her voice returns in a burst of violence, Grace is banished to the dark cellars, where her mind is discovered by a visiting doctor who dabbles in the new study of criminal psychology. With her keen eyes and sharp memory, Grace will make the perfect assistant at crime scenes. Escaping from Boston to the safety of an ethical Ohio asylum, Grace finds friendship and hope, hints of a life she should have had. But gruesome nights bring Grace and the doctor into the circle of a killer who stalks young women. Grace, continuing to operate under the cloak of madness, must hunt a murderer while she confronts the demons in her own past.
In this beautifully twisted historical thriller, Mindy McGinnis, acclaimed author of Not a Drop to Drink and In a Handful of Dust, explores the fine line between sanity and insanity, good and evil—and the madness that exists in all of us.
10) We'll Never Be Apart by Emiko Jean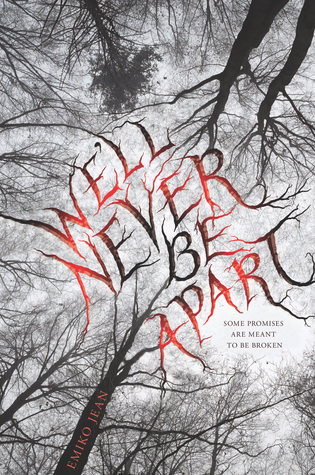 Murder.
Fire.
Revenge.
That's all seventeen-year-old Alice Monroe thinks about. Committed to a mental ward at Savage Isle, Alice is haunted by memories of the fire that killed her boyfriend, Jason. A blaze her twin sister Cellie set. But when Chase, a mysterious, charismatic patient, agrees to help her seek vengeance, Alice begins to rethink everything. Writing out the story of her troubled past in a journal, she must confront hidden truths.
Is the one person she trusts only telling her half the story? Nothing is as it seems in this edge-of-your-seat psychological thriller from the debut author Emiko Jean.
So, what do y'all think? These are books on my TBR for Halloween (or after Halloween :p). Are any of these books on your TBR? Or perhaps you've already read them and want to tell me what you thought of them? Whatever you got to say, post it below. I love to hear from you all! ^.^