What?! 2015 is almost over? How? When? Why? I'm so confused! But what I'm not confused about is that today is Tuesday! And that means it's time for another Top Ten Tuesday, brought to us by The Broke and the Bookish. Today's theme is 'Best Books I Read In 2015'. So, let's take a looksie, shall we?
Best Books of 2015
1) Uglies by Scott Westerfeld

This book has followed me since high school. Lots of people were reading it back then, but school had crushed any desire I once had to read. As a result, I didn't get around to reading this book until this year. Boy, am I glad that I did! This book is a fantastic young adult science fiction with a strong female character, fantastic world building, and a great plot. I enjoyed this story so much that I ended up reading the first and second one within all of a week. Scott Westerfeld really has a great writing style in these books. I'm looking forward to more of this work, but for more details about this one, check out my review.
2) The 100 by Kass Morgan

Truth: I watched the TV show of this before I read the book, but I had no idea there was even a book. Even so, having watched and loved the show, I had to read this book. To be honest, I like the show better. Perhaps it was the writing style. Perhaps it was the differing viewpoints that the story is told from, but I liked the show better. Even so, this book was still very good. I loved the theme, the world, the plot twists. It's an awesome read all the same. I didn't post up a review for this book because it was before I started writing book reviews, but you can check out my review for book two, Day 21.
3) A Game of Thrones by George R. R. Martin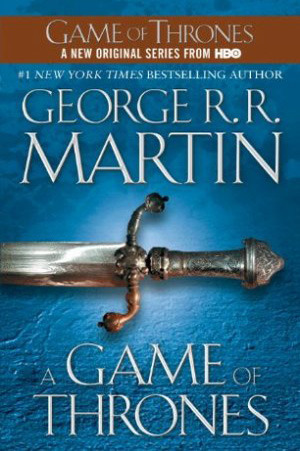 A Game of Thrones is one of those books, tv shows, fandoms that I tried my darndest to avoid because (as the hipster I discovered myself to be) I didn't want to jump on the bandwagon of something because it was popular. I tried to avoid it. The book was big. The hype was bigger. And it has been quite some time since I've actually read anything in the fantasy genre, much less anything in adult fantasy. Even so, I caved. I bought the book having heard some good commentary from close family and friends and I'm SO FREAKING HAPPY that I listened to them. This book was amazing! The world-building was epic. The different voices were each unique and realistic. Frankly this book was just awesome! Sorry, no review for it. I read it before I even made this site…
4) The Giver by Lois Lowry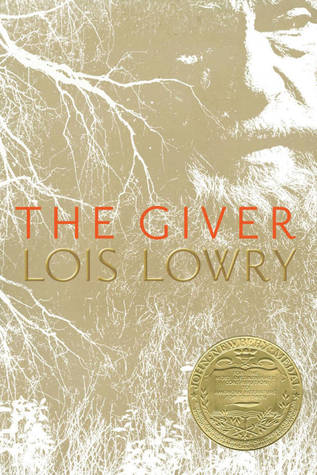 Ah! A perfect example of how to write a dystopian. This is a staple in the genre and I had never really been interested in it until, again, I saw the movie. :p (I'm really bad at this books before movies thing. >.>) Even so, the book and movie are quite a bit different in how they progress and what actually happens, which made the book a constant surprise. It was a little different from the fast-paced, high-intensity science fictions I'm used to reading, but it was a fantastic book all the same. It utilized dystopian cliches in the BEST ways. For more details, check out my review.
5) Gambit by C. L. Denault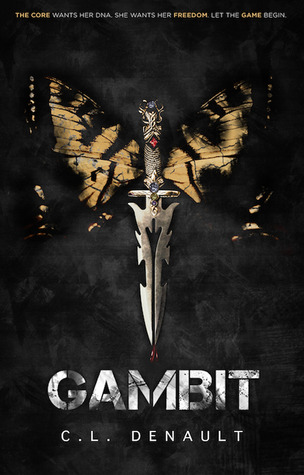 Gambit. What do I say about Gambit? This is literally, positively, absolutely the best young adult book I've read all year. (A Game of Thrones isn't YA :p) This book took all of the cliches that are common in YA literature and executed them perfectly! There wasn't the surprise factor that so many authors attempt. There wasn't a bunch of 'Ah-Ha' moments. It just was. It flowed so well and read so easily and enraptured wholly. This book was so epic! I recommend it to everyone! For more details, check out my review.
6) Alice Takes Back Wonderland by David D. Hammons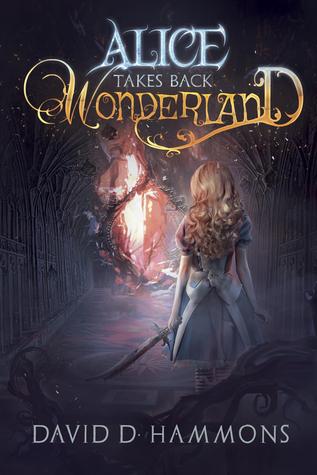 A fairy tale retelling, I assumed this to be, but a sequel it became and what a marvelous sequel it was! It was nothing like what I expected. Though, I'm not sure what I expected. Whatever it was, this book was better. It made use of the Wonderland we know and the corruption of the real world and combined the two into an intricately woven, fast-paced novel. When it comes to fairy tales, this was definitely one worth reading. My review for it will be up on December 20th. Check back then!
7) Fahrenheit 451 by Ray Bradbury

Yup. I finally read this book. I didn't want to, especially after I started it. The writing style took me so long to get used to and to comprehend, but that's the whole point of the book. It's meant to make your mind drift away, to make you think. In that sense, this book succeeded. In fact, it inspired my post, Awareness. It's not often that a book puzzles me, causes me to actually stop reading, sit back and just ponder what I've read, but this book did that. It was difficult, yes, but it was worth it. It's also a classic in the dystopian genre and I find myself quite enlightened (and mildly confused) having read it. For more details, check out my review.
8) The Abyss Surrounds Us by Emily Skrutskie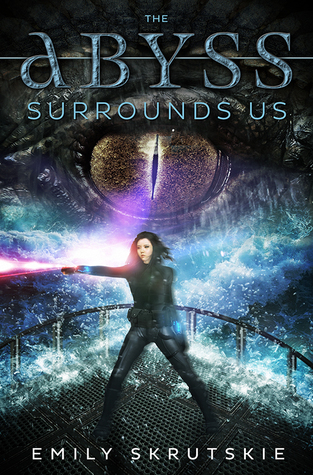 This book wasn't quite what I expected it to be. I received as a free e-copy of this book via Netgalley and I'm very happy I requested it because it was completely worth it! It's a futuristic science fiction with a heavy emphasis on the science fiction. There was so much science and explanation in the book that made it easy to understand and be immersed in the world. It was even possible to believe the world actually existed outside the book. It was such a treat! I highly recommend this book for scifi lovers. For more details, check out my review.
9)  If I Stay by Gayle Forman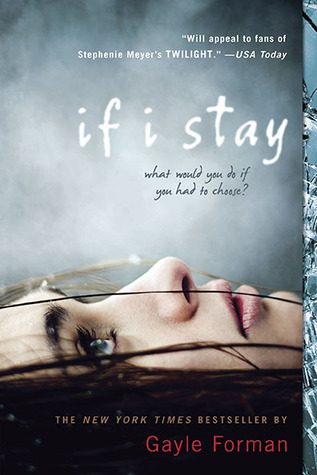 I don't read a lot of contemporary fiction, but this was absolutely amazing! Truth: I watched the movie before I read the book, but it was the movie that inspired me to read the book and I am SO happy that I did. This book is amazing! It differs from the movie, which made it that much more interesting to read. The best part about it was my ability to connect with the main character, Mia, as a classical musician. I'm not as intense as she is, but it allowed me to understand her so much more easily, along with our similar family bonds. My review of the book will be up on December 27th. Check back then!
---
Sorry, ladies and gents. Only nine books on my list for 2015 because I did so little reading (and was disgruntled about a few of those I did read). However, the year isn't over yet! I got a couple weeks and I think I got a couple books to add to this list. Oh well! :p
Did you read any of these books in 2015? Are they on your Top Ten list? What else did you absolutely love this year? Tell me in the comments below!