The delectable Nicolette @ A Little Bookish, A Little Writerly has tagged me for the mouth-watering Pastry Book Tag! Yum! Now let's get this party started!
CROISSANT: NAME A POPULAR BOOK OR SERIES THAT EVERYONE (INCLUDING YOU) LOVES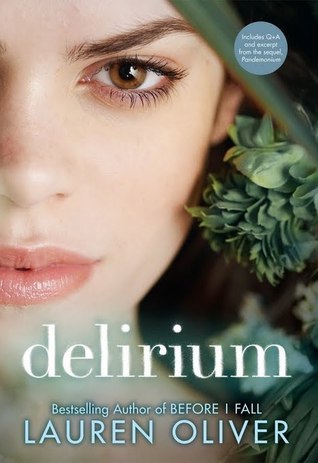 Delirium by Lauren Oliver may not be as popular nowadays as it should be, but I love it. I think most people who've read it love it, too. It's a unique concept with fantastic voice and character development. Additionally, Lauren Oliver's writing style is different from most. It adds to the wonder that is this amazing book! I think more people need to read this, if they haven't already.
MACARONS: NAME A BOOK THAT WAS HARD TO GET THROUGH BUT WORTH IT IN THE END

Fahrenheit 451 by Ray Bradbury was a difficult book to get through because of the way its written. The style of writing is very unique. Its meant to embody the plot and world of book, which it does very well. However, it took quite a bit of effort to stay focused. It took even more effort to not give up, but I'm glad I didn't. I'm glad I stuck with it and finished this book. To see more about why it was worth it, check out my review.
VOL-AU-VENT: NAME A BOOK THAT YOU THOUGHT WOULD BE AMAZING BUT FELL FLAT

Dorothy Must Die by Danielle Paige sounded like such an amazing book. I'm not the biggest Wizard of Oz fan (because the movie scares the bejeezus out of me), but this sounded quite interesting. I was excited to read it. Yet, when I got started I got more and more annoyed with it. In fact, I'm so annoyed with the book that I'm not sure I'll be reading the rest of the series. For more of my thoughts on this book, read my review.
PAIN-AU-CHOCOLAT: NAME A BOOK THAT YOU THOUGH WOULD BE ONE THING BUT TURNED OUT TO BE SOMETHING ELSE

The Devil's Queen by Jeanne Kalogridis was a book I read some time ago when I was well into historical fiction. I quite enjoyed the twists on history. I also loved reading about the protocol and customs and scandals that went about at that time. It all fascinated me (despite hating history class itself). This book, though, was even more than that. I had read the blurb, but I never quite expected what happened to actually happen. It was such a great twist. I loved this book and still do. I hope I'll have time to re-read it someday and re-discover the twists of turns of the book.
PROFITEROLE: NAME A BOOK OR SERIES THAT DOESN'T GET ENOUGH ATTENTION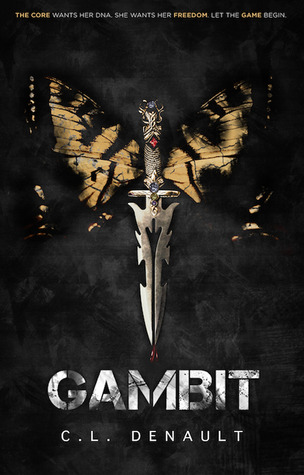 Gambit by C. L. Denault is a newly published book this year that NEEDS more attention. This book is amazing! It takes all the clichés of the young adult genre and uses them in ways that don't feel like clichés. The writing is awesome. The character development is awesome. The world is awesome. This book is just… awesome. :p If there is one book people should pick up in the next year and read, this is it. Read it! Or read my review to see how amazing it is!
CROQUEMBOUCHE: NAME A BOOK OR SERIES THAT'S COMPLETELY COMPLEX.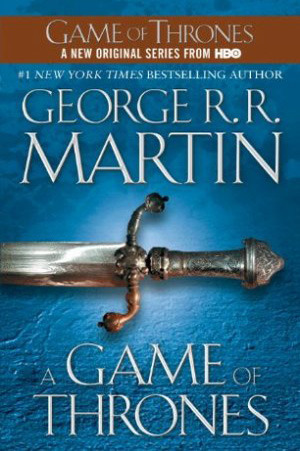 A Song of Ice and Fire by George R. R. Martin is by far the most complex series I have ever read and I'm only on book two. 0.0 Granted, this book allows for complexity because of the fact that it's written from multiple characters' point of views. This extends the reach of the book. We know what's going on in all angles and that adds to it, but the world in itself is complex. So much thought went into making this book and it shows. I love it! I aspire to world-build this well some day.
NAPOLEON: NAME A MOVIE OR TV SHOW BASED OFF A BOOK THAT YOU LIKED BETTER THAN THE BOOK ITSELF.

The 100 by Kass Morgan was a book I read after I watched the TV show. I was well acquainted with the characters, the world, and the plot before I read the book and, as a result, was warped and biased before I started the book. Unfortunately, I was looking for it to be more like the show. The show's more in-depth. So much more happens, and it's definitely more interesting and action-packed and realistic than the book. The book was good, but I definitely like the show better. Plus I totally ship BELLARKE! :p
EMPANADA: NAME A BOOK THAT WAS BITTERSWEET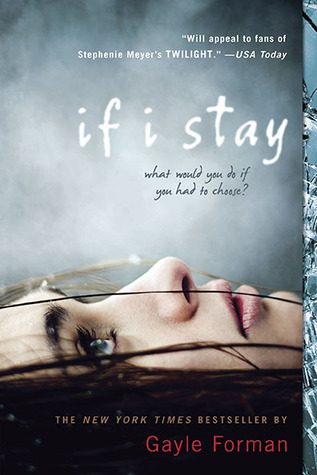 If I Stay by Gayle Forman was definitely what I would call bittersweet. It's so sad, but so good. I could completely understand the main character, Mia, and all the things she went through. I was so in touch with her. It made it that much more heart-wrenching reading it, but I can't imagine not reading it. A good book is meant to stir emotions. This definitely did that! Love it. To see why I loved it, check out my review when it comes out on December 27th.
KOLOMPEH: NAME A BOOK OR SERIES THAT TAKES PLACE SOMEWHERE OTHER THAN YOUR OWN COUNTRY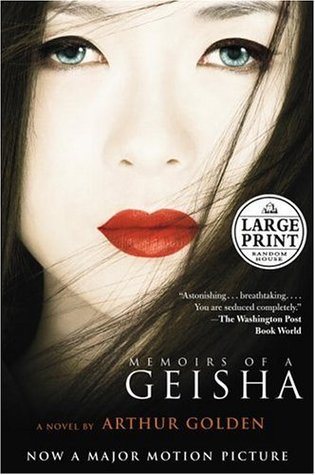 Memoirs of a Geisha by Arthur Golden is set in Japan. While it may be a work of fiction, the world Arthur creates and the culture he implements into it is so rich so as to appear real. It truly captures the reader and whisks them away. Such imagery and history are placed into the book that sometimes it's easy to forget that it is fiction instead of reality. That is a the characteristic of great fiction, and why I still enjoy this book to this day.
PATE-A-CHOUX: NAME A FOOD FROM A BOOK OR SERIES THAT YOU WOULD LIKE TO TRY
To be honest, I don't pay much attention to the food in books. I mean, I know all books eat something and what not, but it's hardly the most important detail to me while reading. In that case, I don't have a food I'd like to try from a book. I'll just chalk it up to obliviousness. :p Sorry y'all.
Nominees
1) Sara @ Freadom library
2) Cátia @ The Girl Who Read Too Much
3) Charley @  Books & Bakes
4) Emma @ Emma the Book Lover
5) Samer @ BookBubbleBee