What?! What a terrible theme for Top Ten Tuesday brought to us by The Broke and the Bookish! A reminder of how many awesome books I missed this year?! Why?! Why would do this to me? *sigh* Okay… here we go.
2015 Books I Missed
1) The Elect: Malevolent by Tamryn Ward

Set in a futuristic Detroit, this novel is the perfect read for fans of dystopian series such as the Hunger Games, Divergent, and Maze Runner. Written by USA Today Bestselling Author Tamryn Ward, Malevolent is the story of a dark dystopian world and one determined girl's story of courage, self-sacrifice, and love.
For twenty girls and boys, the Elect is the chance of a lifetime–the opportunity to not only escape a life of backbreaking work, pain, and hunger but to save their families from that life too. But for Eva Pearson, being selected as a member of the Elect means sacrifice. It means pain. It means danger.
And possibly death.
2) The 100: Homecoming by Kass Morgan

Weeks after landing on Earth, the Hundred have managed to create a sense of order amidst their wild, chaotic surroundings. But their delicate balance comes crashing down with the arrival of new dropships from space.
These new arrivals are the lucky ones – back on the Colony, the oxygen is almost gone – but after making it safely to Earth, GLASS's luck seems to be running out. CLARKE leads a rescue party to the crash site, ready to treat the wounded, but she can't stop thinking about her parents who may still be alive. Meanwhile, WELLS struggles to maintain his authority despite the presence of the Vice Chancellor and his armed guards, and BELLAMY must decide whether to face or flee the crimes he thought he'd left behind.
It's time for the Hundred to come together and fight for the freedom they've found on Earth, or risk losing everything – and everyone – they love.
3) Vanishing Girls by Lauren Oliver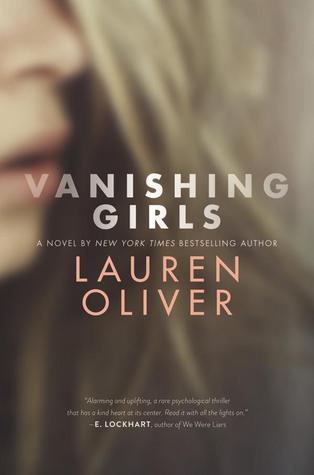 Dara and Nick used to be inseparable, but that was before the accident that left Dara's beautiful face scarred and the two sisters totally estranged. When Dara vanishes on her birthday, Nick thinks Dara is just playing around. But another girl, nine-year-old Madeline Snow, has vanished, too, and Nick becomes increasingly convinced that the two disappearances are linked. Now Nick has to find her sister, before it's too late.
In this edgy and compelling novel, Lauren Oliver creates a world of intrigue, loss, and suspicion as two sisters search to find themselves, and each other.
4) Alice by Christina Henry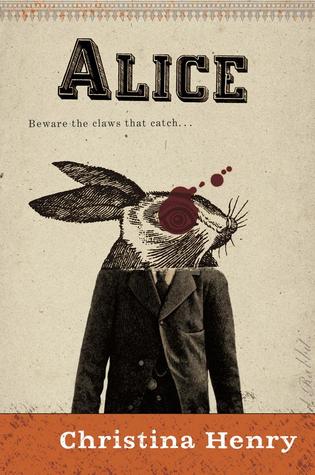 In a warren of crumbling buildings and desperate people called the Old City, there stands a hospital with cinderblock walls which echo the screams of the poor souls inside.
In the hospital, there is a woman. Her hair, once blond, hangs in tangles down her back. She doesn't remember why she's in such a terrible place. Just a tea party long ago, and long ears, and blood…
Then, one night, a fire at the hospital gives the woman a chance to escape, tumbling out of the hole that imprisoned her, leaving her free to uncover the truth about what happened to her all those years ago.
Only something else has escaped with her. Something dark. Something powerful.
And to find the truth, she will have to track this beast to the very heart of the Old City, where the rabbit waits for his Alice.
5) The Heir by Kiera Cass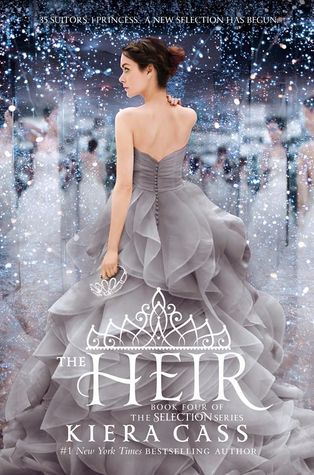 Princess Eadlyn has grown up hearing endless stories about how her mother and father met. Twenty years ago, America Singer entered the Selection and won the heart of Prince Maxon—and they lived happily ever after. Eadlyn has always found their fairy-tale story romantic, but she has no interest in trying to repeat it. If it were up to her, she'd put off marriage for as long as possible.
But a princess's life is never entirely her own, and Eadlyn can't escape her very own Selection—no matter how fervently she protests.
Eadlyn doesn't expect her story to end in romance. But as the competition begins, one entry may just capture Eadlyn's heart, showing her all the possibilities that lie in front of her . . . and proving that finding her own happily ever after isn't as impossible as she's always thought.
6) Magonia by Maria Dahvana Headley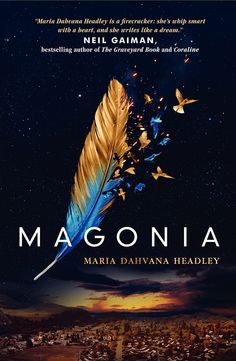 Aza Ray is drowning in thin air.
Since she was a baby, Aza has suffered from a mysterious lung disease that makes it ever harder for her to breathe, to speak—to live.
So when Aza catches a glimpse of a ship in the sky, her family chalks it up to a cruel side effect of her medication. But Aza doesn't think this is a hallucination. She can hear someone on the ship calling her name.
Only her best friend, Jason, listens. Jason, who's always been there. Jason, for whom she might have more-than-friendly feelings. But before Aza can consider that thrilling idea, something goes terribly wrong. Aza is lost to our world—and found, by another. Magonia.
Above the clouds, in a land of trading ships, Aza is not the weak and dying thing she was. In Magonia, she can breathe for the first time. Better, she has immense power—and as she navigates her new life, she discovers that war is coming. Magonia and Earth are on the cusp of a reckoning. And in Aza's hands lies the fate of the whole of humanity—including the boy who loves her. Where do her loyalties lie?
7) Illusionarium by Heather Dixon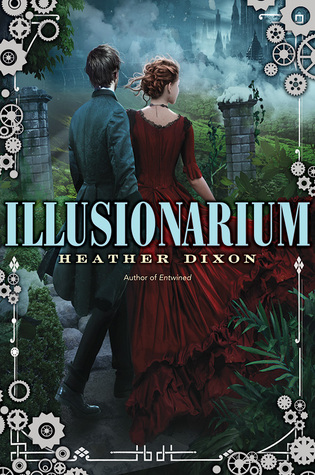 What if the world holds more dangers—and more wonders—than we have ever known? And what if there is more than one world? From Heather Dixon, author of the acclaimed Entwined, comes a brilliantly conceived adventure that sweeps us from the inner workings of our souls to the far reaches of our imaginations.
Jonathan is perfectly ordinary. But then—as every good adventure begins—the king swoops into port, and Jonathan and his father are enlisted to find the cure to a deadly plague. Jonathan discovers that he's a prodigy at working with a new chemical called fantillium, which creates shared hallucinations—or illusions. And just like that, Jonathan is knocked off his path. Through richly developed parallel worlds, vivid action, a healthy dose of humor, and gorgeous writing, Heather Dixon spins a story that calls to mind The Night Circus and Pixar movies, but is wholly its own.
8) A Whole New World by Liz Braswell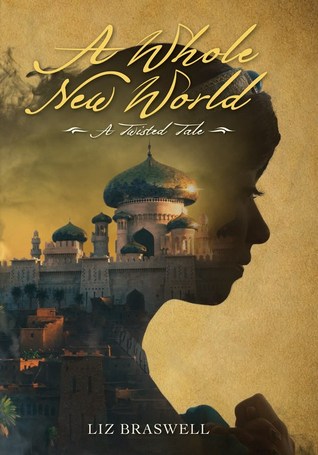 Welcome to a new YA series that reimagines classic Disney stories in surprising new ways. Each book asks the question: What if one key moment from a familiar Disney film was changed? This dark and daring version ofAladdin twists the original story with the question: What if Jafar was the first one to summon the Genie?
When Jafar steals the Genie's lamp, he uses his first two wishes to become sultan and the most powerful sorcerer in the world. Agrabah lives in fear, waiting for his third and final wish.To stop the power-mad ruler, Aladdin and the deposed Princess Jasmine must unite the people of Agrabah in rebellion. But soon their fight for freedom threatens to tear the kingdom apart in a costly civil war.
What happens next? A Street Rat becomes a leader. A princess becomes a revolutionary. And readers will never look at the story of Aladdin in the same way again.
9) Hunter by Mercedes Lackey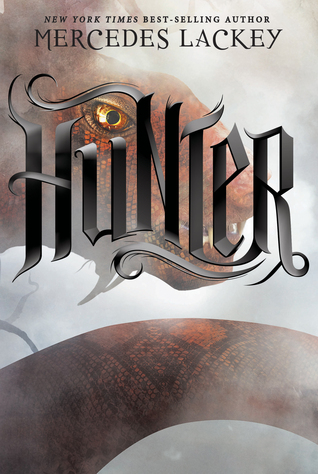 They came after the Diseray. Some were terrors ripped from our collective imaginations, remnants of every mythology across the world. And some were like nothing anyone had ever dreamed up, even in their worst nightmares.
Monsters.
Long ago, the barriers between our world and the Otherworld were ripped open, and it's taken centuries to bring back civilization in the wake of the catastrophe. Now, the luckiest Cits live in enclosed communities, behind walls that keep them safe from the hideous creatures fighting to break through. Others are not so lucky.
To Joyeaux Charmand, who has been a Hunter in her tight-knit mountain community since she was a child, every Cit without magic deserves her protection from dangerous Othersiders. Then she is called to Apex City, where the best Hunters are kept to protect the most important people.
Joy soon realizes that the city's powerful leaders care more about luring Cits into a false sense of security than protecting them. More and more monsters are getting through the barriers, and the close calls are becoming too frequent to ignore. Yet the Cits have no sense of how much danger they're in—to them, Joy and her corps of fellow Hunters are just action stars they watch on TV.
When an act of sabotage against Joy takes an unbearable toll, she uncovers a terrifying conspiracy in the city. There is something much worse than the usual monsters infiltrating Apex. And it may be too late to stop them…
10) A Thousand Nights by E. K. Johnston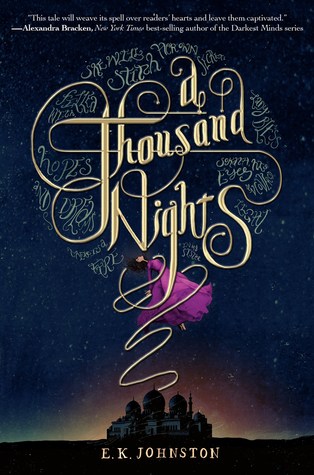 Lo-Melkhiin killed three hundred girls before he came to her village, looking for a wife. When she sees the dust cloud on the horizon, she knows he has arrived. She knows he will want the loveliest girl: her sister. She vows she will not let her be next.
And so she is taken in her sister's place, and she believes death will soon follow. Lo-Melkhiin's court is a dangerous palace filled with pretty things: intricate statues with wretched eyes, exquisite threads to weave the most beautiful garments. She sees everything as if for the last time. But the first sun rises and sets, and she is not dead. Night after night, Lo-Melkhiin comes to her and listens to the stories she tells, and day after day she is awoken by the sunrise. Exploring the palace, she begins to unlock years of fear that have tormented and silenced a kingdom. Lo-Melkhiin was not always a cruel ruler. Something went wrong.
Far away, in their village, her sister is mourning. Through her pain, she calls upon the desert winds, conjuring a subtle unseen magic, and something besides death stirs the air.
Back at the palace, the words she speaks to Lo-Melkhiin every night are given a strange life of their own. Little things, at first: a dress from home, a vision of her sister. With each tale she spins, her power grows. Soon she dreams of bigger, more terrible magic: power enough to save a king, if she can put an end to the rule of a monster.
---
Man, I wish these were the only ten books that I didn't manage to obtain in 2015, but sadly this is just a handful of the books I missed this year. Did you miss any of these books? Or perhaps you didn't and loved one? Which one? What'd you love about it? Go ahead! Make me feel worse about missing these books! :p