Hi there everyone! 😀 I'm so excited to tell all of you the amazing news! Some of you may know this already, but most of you do not. So, I'm making a formal announcement:
I'm traveling to Japan & S.Korea!

Yes, that is my reaction! I'm freaking out right now! I'm so gosh darn excited to be leaving the United States again so I can travel and visit a new country, and especially Japan and South Korea. I've always loved and admired how unique the culture is in Asia and I'm a total fangirl of Kpop and anime and manga. So, you if you can't imagine my excitement, here's a few more gifs to explain it!
But really I've looked like this for the past few months: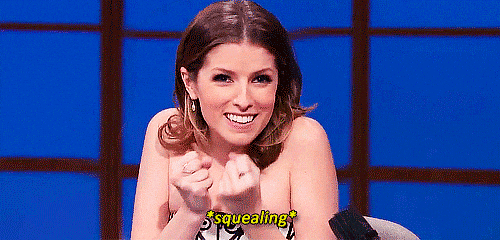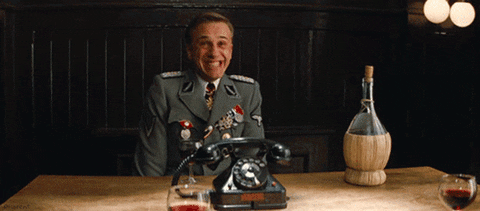 If you can't tell, these are images of my silent excitement. I'm a naturally quiet cheerer. When I read books, I'm that person who silent-screams or squeals super high that it reaches a frequency only dogs can hear. Yeah, that's me. So, I don't look super excited to people, but there is an excited tornado blasting through my head now that my dream is coming true!
What? It's cliché that my dream is to visit Japan and South Korea? Psh! It's super cliché, but that's the definition of being a fangirl! I've been preparing myself for the culture shock by spending months reading literature on cultural customs, the language (which I still suck at), and ways to not insult people with my American-ness.
Now, you're all probably wondering:
Melanie, why are you going to Asia now?
Well, that's easy! Because in August I will (hopefully) be arriving at my graduate school of choice where I will spend the next 4-6 years enslaved working my butt off to earn a PhD. And the caveat of graduate school is that there's not really 'vacation.' Graduate students don't get 3 months off in the middle of summer to go home or gallivant off to a beautiful location. So, I won't really have the time to travel to Asia while I'm in graduate school. And I can't go after graduate school because I hope to get a job and, you know, earn this funny thing called 'money'. :p
What will you be doing abroad? Isn't it expensive?
Why yes! Yes, it is! It's goodness awfully expensive and that's why it's taken me so long to get around to doing this. I've spent the two years since I graduated from college building up my bank account. Granted, I never really thought I'd go through with actually traveling to Asia… ever… but I told myself that I couldn't just sit around and dream about it anymore.
So, I saved up my money and I found a cheap way to travel: Workaway. Basically, there are people all over the world looking for volunteers for hundreds of activities: helping in guesthouses, babysitting, maintenance work, language exchange. You name it! And in exchange for volunteering with these people, they offer you a room somewhere(free of charge) and sometimes even a few meals.
And it's not like you have to work everyday either. Most places give you 1-2 days off a week and even on the days you're volunteering, you work less than an average workday. So, it's a great opportunity and it's the only reason I'm able to finance this trip.
Unfortunately, this means I will have to cut back on blogging.
I know. I know. It's really troublesome for me and I've tried my best to publish at least one blog post every day since the beginning of 2016, but it's just not going to work. I will be quite busy with sightseeing and experiencing the culture. So, I'm going to be deferring to my original blog schedule (with all of my posts prepared and pre-scheduled before I even leave.)
What will still be posted while I'm away?
I have Flash Fiction Friday posts scheduled all the way until July. Bam! I know. :p I'm really proud of this and way excited about that it's all set. I am in the process of finishing up all the Novel World short stories. However, I will likely be unable to do any Book Reviews or Top Ten Tuesdays while I'm gone.
Reading books and writing my detailed reviews about them is extremely time-consuming. I hope to be able to read enough books beforehand (or while I'm there) for at least one book review a month. And the Top Ten Tuesday themes aren't up far enough in advance for me to prepare them before I go. So, those will likely be few and far between if I post any while I'm away. Sorry. 😦
But when are you going?!
March 22nd, 2016 – June 30th, 2016