Itadakimasu!
Mochi vs Dango vs Daifuku
Continuing with the idea of desserts, I bring to you today a topic that confused the absolute goodness out of me while I was in Japan: mochi vs. dango vs. daifuku. For the longest time, I thought they were the same. I'd heard of mochi before arriving in Japan and made the uneducated assumption that everything that looked like mochi was mochi… it's not. -.- It's for this reason that I want to save all of you from making the same mistake I did and mixing up mochi and dango and daifuku because there is a difference!
To start, though, I should probably explain what mochi is since it's the most important part of the three items. Mochi is a Japanese rice cake made from glutinous rice. It is ground, steamed, and pounded into a sticky ball. As a result, it's very chewy and has no color (aka it's white). Though, color can be added to it. Also, mochi is not naturally sweet, which is why dango and daifuku exist because these are mochi that have additives to make them into sweet snacks or desserts.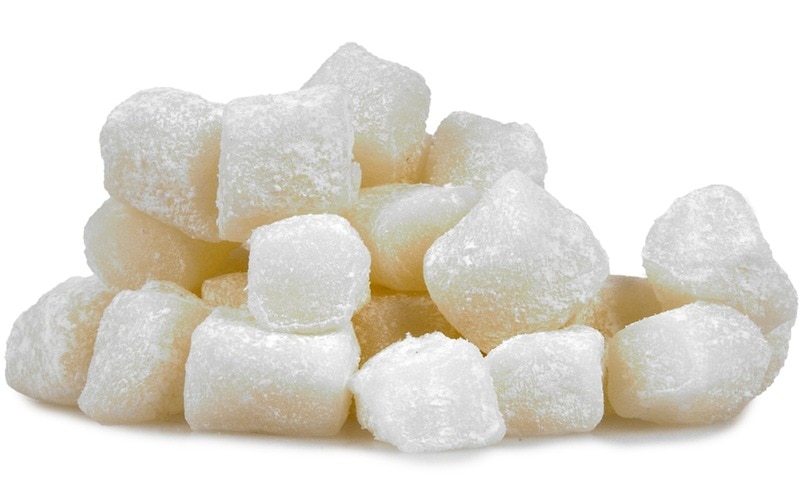 The most important difference between mochi and dango is that while mochi is made from rice, dango is made from rice flour(mochiko).  Though, both are commonly white and lack a strong flavor of their own. The best way I found to determine dango from mochi is the appearance because dango is often served as 3-4 tiny round balls which are skewered on a stick. Often times, the dango will have a sauce poured over it as well or perhaps anko spread over the top. Outside of this, dango and mochi look very similar in appearance and are easy to mistake.
Daifuku, on the other hand, is rather easy to differentiate between dango and mochi. While it can come in a multitude of colors like the above desserts, it's different in that it is filled. Daifuku is literally filled mochi. The most common filling is anko, but other fillings may appear. For example, while I was in Japan, I found lemon-filled daifuku. Super yummy! Some people even put fruit inside the mochi, such as strawberries.
I hope this was insightful and will help you differentiate mochi from dango from daifuku should you ever find yourself in Japan. And if you do, please try each of these! They're all very amazing! The texture and taste may take some getting used to Westerners(especially if you've never had Turkish Delight or marzipan), but it's worth the experience to try something so traditional! Let me know in the comments below if you've ever had mochi, dango, or daifuku and what your thoughts are!
Gochisousama!