Welcome
Welcome to Dare to Discuss, a bi-monthly event for readers, reviewers, and bloggers to have in-depth discussions about books. Anyone and everyone is welcome to participate and join the discussion. But first, here's a few rules.
Rules
Be polite. All opinions are welcome in this discussion and contrasting viewpoints are encouraged, but be respectful and polite. This discussion is about the book. Check your personal vendettas at the door. Thank you.
Feel free to link to your own review of the book in the comments, but please keep the discussion here. That way everyone can join in!
---
The Book
Aza Ray is drowning in thin air.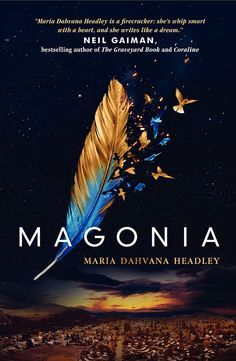 Since she was a baby, Aza has suffered from a mysterious lung disease that makes it ever harder for her to breathe, to speak—to live.
So when Aza catches a glimpse of a ship in the sky, her family chalks it up to a cruel side effect of her medication. But Aza doesn't think this is a hallucination. She can hear someone on the ship calling her name.
Only her best friend, Jason, listens. Jason, who's always been there. Jason, for whom she might have more-than-friendly feelings. But before Aza can consider that thrilling idea, something goes terribly wrong. Aza is lost to our world—and found, by another. Magonia.
Above the clouds, in a land of trading ships, Aza is not the weak and dying thing she was. In Magonia, she can breathe for the first time. Better, she has immense power—and as she navigates her new life, she discovers that war is coming. Magonia and Earth are on the cusp of a reckoning. And in Aza's hands lies the fate of the whole of humanity—including the boy who loves her. Where do her loyalties lie?
---
The Reviews
Melanie @ MNBernard Books says:
The world of Magonia is so fantastic! It's unique, it's intriguing. There are so many parts of it that are offered to the reader and yet… there's one part that created a barrier between me and the world: the intangibility of it. Much of the world was explained in vague concepts. [Full Review Here]
Lilyn @ Scifi & Scary says:
Magonia is a young adult novel that provides swashbuckling adventure, romance, and snuffly moments galore. It's a story that gives the readers a taste of the true love they all seem to crave and skirts neatly around a love triangle. It's fantasy mashed against reality, where some of the edges bond together.  And the ending? So not what you would expect, and absolutely awesome. [Full Review Here]
David @ The Scary Reviews says:
[Aza's] attitude is a bit flippant but I enjoyed that she doesn't take life too seriously and let it get her down. I really enjoyed the first third of the book along with the very real way the author approaches Aza's impending death. […] The last two-thirds of the book was a strange mix of fantasy and fairy tale along with something else I can't put my finger on. I'm not sure if I missed the boat, no pun intended, or if this book was just too out there for me. [Full Review Here]
---
The Discussion
Please note that spoilers are acceptable and likely to happen! You're encouraged to ask your own questions about the book for other discussioners, but in case you don't have any, I've listed a few below to get the ball rolling.
What are your thoughts on the mythology of Magonia? How would you feel about ships in the sky?
What do you think could have been done differently in the book to make it better?
Was this your first time reading about disability in YA fiction? If so, did it have an effect on your experience with the story?