Note: It's supernatural month! All discussions this month will be about supernatural creatures or worlds!
Stop ruining my Werewolves!
In case you haven't noticed elsewhere on my blog, I LOVE werewolves. They are my absolute favorite supernatural creature. And why wouldn't they be? They're giant, furry beasts that look likes wolves! But with that said, I'm VERY specific about the lore behind my werewolves. By that I mean there is only one origin, one creation, one destruction. End of story. Good bye! The end! … Any questions?
While werewolves may not be the most popular supernatural creature what with vampires making resurgences every couple decades and zombies being so very traditional, there quite a wide variety of werewolf lore. And they are still extremely popular, but why aren't they as popular as other supernatural creatures? Let's take a look.
Vampires vs. Werewolves
When it comes down to it, werewolves kind of don't stand a chance against the popularity of vampires for two main reasons (in my mind).
1) Vampires are biologically designed to be absolutely, completely, drop-dead gorgeous. Their human forms are designed to lure in their prey through physical attraction. On the flip side, werewolves are often seen as grungy, dirty, unemployed, unattractive, or more simply: wild.
2) Vampires are always human. (Some may have bat forms, but they're almost always seen in their human forms.) Werewolves, however, have a non-human format which resembles that of a wild, feral, beast. Unfortunately, many people can't see the amazing power and magnificence of these creatures. Thus, they're written off as unattractive.
Zombies vs. Werewolves
Ha! No, I'm not about to tell you that zombies are physically attractive. :p In fact, werewolves definitely win that category, but where zombies gain popularity is their steadfast, traditional lore. Zombies are undead creatures that are mindless and feed on the living. There isn't much to them. They aren't complex and they're something that people can always recognize.
Werewolves, on the other hand, are complex. They aren't just feral beasts. They have lives, pasts, futures, consciences, dreams, and guilt. There is always so much more to the werewolf than just a deep-rooted desire to attack anything that moves. And there's also many different varieties of how werewolves are created, how they can infect others, how they change, etc. There is almost too much variability for people to easily recognize and accept werewolves because you never know which werewolf you're getting (unless you're staying in the same book/movie world. :p)
Werewolf Variability
I've mentioned twice now that werewolves have extreme variability in their lore, but what does that mean? What are the possible options for them? Let's examine a few examples.
The Traditional Werewolf
This werewolf is either born with, infected with, or cursed to take the shape of a werewolf on the three nights surrounding the full moon. The transformation is excruciatingly painful. The bones break and realign and fur sprouts all over the body. During the night, the werewolf has an insatiable need to hunt, which means it will attack anything that moves. They will even kill their loved ones. And in the morning, when they return to their human form, they have no recollection of the events.
The Shape-Shifting Werewolf
The shape-shifting werewolf has become increasingly popular over the years because of the sense of 'control' that the werewolf contains. They may or may not be forced to change on the full moon, but they're also able to change any time, day or night, at will. They often have control of themselves during these periods of change. In other words, they aren't nearly as harmful and they do recall the events when they change back. Also, these werewolves don't often take the traditional werewolf form. Rather, it's common for them to take on more of a wolf form rather than a humanoid wolf form. Of note, shape-shifting werewolves are born, not turned.
The Teen Werewolf
This is more of a single fandom style, but it is important to recognize (especially given it's popularity.) These wolves never take a full wolf or wolf-humanoid form. Rather, there are simple changes to their human body, such as excessive hair growth on the face, hands and feet. Also, claws and incisors will extend and there may be some pigmentation change in the iris. While these werewolves contain full control of themselves during their change, they are very susceptible to changing in reaction to emotions.
No doubt there are dozens more werewolf variations, but I don't want to bore you to death (if I haven't already :p) and these are the main versions. Yet, I personally hate the second two versions. Why? Because they aren't traditional. In my opinion, these werewolves have too much control, and lack of control, the beast within, is what makes a werewolf, a werewolf.
Honestly, I think if you're going to give a werewolf more control and change how it's created and what it changes into and how it's killed and whatever else, you need to use a different name. For example, Lycans from the 'Underworld' series. They aren't traditional werewolves and I appreciate the fact that the name was changed because it differentiates the species from the traditional, mindless, savage werewolves. That's all I'm asking for!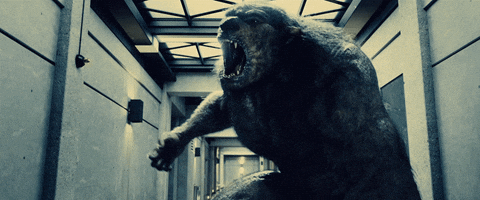 Let me know in the comments below what you think about werewolves. I want to hear all about it! ^.^
---
And check out my discussion from last week:
"Vampires: The Illogical"