Hello all you Ghoulies and Beasties. It's Halloween season, and you know what means? All the mystical creatures will be out and about, frolicking around street corners and lurking in hidden shadows. The whole month of Hallo-WE-en different creatures will be featured and I chose…PIXIES.
What is the difference between pixies and faeries?
Well pixies are smaller, seen as little people with wings, while faeries tend to be closer to human size. Pixies normally have wings and fly around. Additionally they are associated with the outdoors, like gardens, where they can eat nectar and pollen. There is certainly a mischievous streak in pixies, and normally they do not like faeries. Traditionally they have more magic than faeries and pixie dust!
Why Pixies?
Pixies have always had a special place in my heart, because if I had to choose a magical creature I would want to have most now, Pixies would be it. They could go places with me, sprinkle some dust, and leave a little magic everywhere behind us. We'd be a phenomenal team.
My Favorite Pixie Teams
So in the spirit of pixie teams, I wanted to feature two of my favorite literary pixie teams. (I am aware that Tinkerbell is considered a pixie, but I have not read a great Peter Pan adaptation or retelling with Tinkerbell in it, if you know any, drop me a line on my blog. I'm always up for more books). Without further ado, let me introduce you to my fave pixie teams. These are a both an old favorite and a new discovery.
The Oldie Fave (But a Goodie!)
Kim Harrison's series, beginning with Dead Witch Walking. I devoured these when I was in high school. Like I went through one a day until I exhausted the collection of my library. What was really unique to me was not only the urban fantasy aspect (something I have been sorely missing), but was that I loved each main character: Rachel, Ivy, and Jenks. Since I only really knew about Tinkerbell before reading this series, I guess I always assumed Pixies would be female. But Jenks (and actually my next fave), knock this straight out of the park. What I love MOST about Jenks is that he is totally sassy. I even asked my friend, who I can fangirl about this series to, and what she loves the most is that he is 'super crass'. And I guess that is what it comes down to: Jenks defies expectations of what a pixie should be. He isn't down to just fly around in a garden, drink pollen, and sprinkle dust.
The New Fave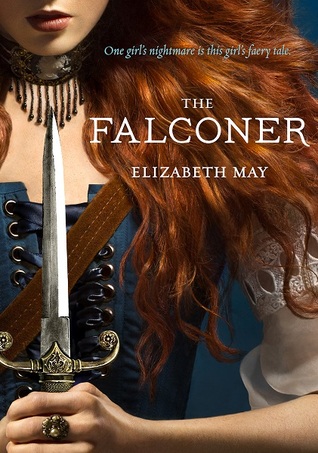 The Falconer's Trilogy by Elizabeth May beginning with The Falconer. This book series is different than the first because it's kind of this steam punk meets Victorian England meets faeries. I also reviewed it on my blog. Doesn't that sound like a trip? Anyway, besides loving the main character and her amazing fighting skills, Derrick, the pixie in question, is a fantastic character. My favorite parts about him is that he too is super sassy, he too hates faeries, but when he is drunk on honey it is a humorous treat to read. Derrick is both dangerous, but also compassionate – genuinely caring for Aileana. Additionally, he helps he mend her clothing. Like could it get more precious or helpful? I need a Derrick in my life, like ASAP – not only to fix my clothing, but because he'd have my back and I have an excess of honey in my closet.
And That's It!
These are my two favorite pixie duos (although not strictly because they go out in style with more than just pixies and humans/witches). Give me a creature or even a villain that defies expectations and you've got me. Hook (Peter Pan pun from before, I'm shameless), line, and sinker. These side characters may be small, but they are mighty, full of heart, and absolutely make the story even better. It was surprising how few pixie novels I thought I had. Initially I thought it would be a breeze, but only these two really stood out to me. Do you have any other favorite pixies? I would love to read more about them and increase my pixie repertoire.
---
About Me
Hello reader. My name is Lili and I am the book blogger behind Utopia State of Mind. I am a self-described book worm who loves finding new friends in books and building gigantic forts out of them (the books, not the friends). I first began blogging over a year ago because I needed an outlet to creatively talk about books, when I wasn't busy writing my Master's in Literature (specifically cyborgs). Since then, it has steadily grown into something more: a community and space for me to share the books I love and feel deserve more attention. I focus primarily on science fiction, fantasy, and diverse reads. I always love to gush about books and trade recommendations. I would love to see you around – so make sure to follow me on Twitter (where I am the most personal) on Instagram (where I am the most creative) friend me on Goodreads (to see my thoughts before the review) and like my Facebook to be notified of posts.